FREMONT FIREFIGHTERS NEWS/EVENTS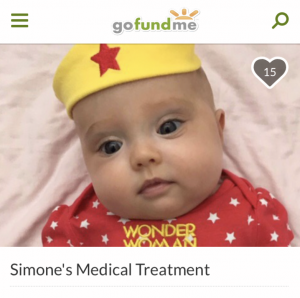 One of our own, Marc Durchfort, a 28 year veteran at the Fremont Fire Department is going through a very tough time right now with his granddaughter, Simone. She suffered premature birth complications that has led to severe developmental delays and has since been diagnosed with Erb's Palsy.
Currently, Simone and her parents are staying with Marc here in the Bay Area from England and they need our support. During their stay in the United States, Simone has been receiving medical treatments involving neuro-movement therapy referred to as ABM; which is very expensive and no covered by medical insurance. But amazingly she has showed tremendous improvements with this treatment thus far.
As a family of the Fremont Firefighters Association IAFF 1689, we reach out to everyone and anyone who can help out Marc's family at this time. Below is a GoFundMe account set up for Simone. We thank you all in advance for your help and ask you to keep Simone in your thoughts and prayers. (The link is below)